I don't buy new shoes very often, because the thing I hate most is breaking in new shoes. But since it is finally summer here, and all of my flip flops are either a) broken, b) ugly, or c) cheap-o from Old Navy that everyone has, I thought it was time to invest in some cute casual flats!


Brand: BC Footwear.
Style/Color: Repeat Offender, Green.

These took me a few days to break in, but they are worth it. I get compliments every time I wear them. They're really comfortable (now,) and the slight wedge heel at the back gives you an extra inch without being noticeable to others, or your feet. I did have to go down a half-size to get a good fit, so that's something to keep in mind when asking the salesperson for sizes to try on.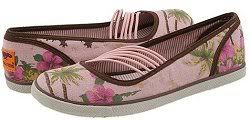 Brand: Rocket Dog
Style/Color: Palm Tree, Pink

These were a total accident purchase! I have been trying to track down a pair of Rocket Dog's Kitten flats for about a month now, since passing by a pair in San Francisco and not trying them on. Since I couldn't find them anywhere in my home town, I decided to do the next best thing and try on another pair of Rocket Dog shoes to try on to test their sizing. I picked up a pair of the Palm Trees, and once they were on my foot, I was in love. I'm still breaking these in because I just bought them.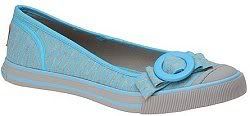 Brand: Rocket Dog
Style/Color: Kitten, Blue/Grey

I caved and ordered these off shoemall.com. Hopefully they will be here soon, because I want to wear them all the time.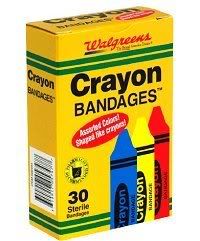 These little buddies from walgreens have been my best friends in the new shoe endeavour- they're cheap, colorful, and I am happy every time I look at them. I am sure there are proper band-aids for new shoe-breaking-in blisters, and you guys can recommend some. Although, keep in mind I am apparently about five years old and love crayon band-aids the most.


images: http://www.zappos.com
http://www.shoemall.com
http://www.walgreens.com