So by now you all have read all about my beauty must haves. Here's the list of clothing to complement them. This list is going to differ a little from the beauty favorites in that this is a general list of articles of clothing that will take you everywhere you need to go. While I will mention my personal picks for each piece, since clothing is notoriously difficult to fit and we all have vastly different body types, I'll leave the individual fit preferences up to you guys. These are just the items that I think every suitcase needs.

Well-fitting tanks in differing colors:
I have tons of old navy ribbed tanks in different colors. They're super cheap on sale (2 for ten bucks, hello!) and they're modest enough to wear to work, without being frumpy and high necked and boring. And it's easy to throw on a hoodie or cute cardigan when it's cold and still be stylish. They're just so easy and cute and cheap, which is my absolute must for any wardrobe staple.

A pair of dark rinse blue jeans, and one in a lighter rinse:
Jeans are pretty much universal where ever I end up traveling. (and I've been to a lot of places.) I would recommend the classic pair- straight-legged or slight boot cut, just below the navel, and well fitting- because it never goes out of style. The dark rinse can dress everything up, and the lighter rinse is great for action-adventure days (hiking, horseback riding, open-air market shopping.) Plus, you always want to have more than one pair of pants. Trust me on this.

As far as brands go, everyone has their own brand that fits them best, so check out zafu.com and truejeans.com for a better idea of brands to check out.

Comfy chic flats:
I know, I know. We've all wandered around Europe in our Converse. I mean, David Tennent wanders about the Universe in his. But the fact still remains that Converse are a tomboyish shoe if you're a girl, and really don't have that much cushioning. It's a hard habit to break, but someone has to advocate for the flats. Otherwise we're all going to be wearing Converse by 2020 and the cute shoe industry will die up and my BC flats with the one inch wedge heel actually have better cushioning than my Converse. Yes, I said it.

Now go find some cute shoes, you crazy hipster. (and put down the leggings, for pete's sake.)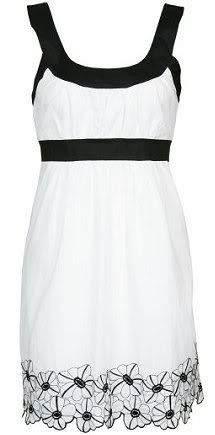 Sundresses:
A good sundress can take you from day to night with a minimal of accessory changes. You want something that is comfortable and flattering, and for one-stop casual dress shopping, I've yet to find a store better than Charlotte Russe. Every time I walk in there, I find a cute dress to take home. It's gotten to the point where I have to stop walking in there since I currently have more dresses than I wear on a regular basis (yeah, I totally dress like a tomboy most of the time.) But they're so cheap yet adorable. I just can't help myself.

A light-weight hoodie, and a cute cardigan:
And finally, where would you be without a good sweater? Fashionwise, I should just be advocating for the cardigan, which is a super versatile piece- chic during the day and night- but my little Northwestern heart demands practicality. Who wants to drag an umbrella everywhere? Not me. And hoods also come in handy when you're trekking across windy plains and you don't want to mess up your hair completely.


And don't forget to pack your accessories!

image from http://www.charlotterusse.com/.