No, this isn't a post about the greatest over-the-counter products or prescription painkillers--sorry to disappoint. What this IS about is some of the great products you can find at your neighborhood drugstore that will make you feel all pretty and clean. New shampoo and face wash is always exciting, but you shouldn't have to shell out more than ten dollars for a couple of ounces of soap. Here are my top five products I've picked up in the past year, starting from the top of your head to your tippy toes!

1.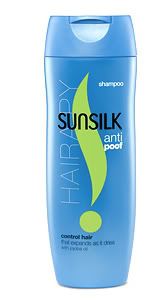 If you are like me and suffer from hair that will transform itself into a horribly unbecoming triangle at the slightest hint of heat, dryness, movement, or humidity, Sunsilk's anti-poof shampoo will change your life. It smells faintly of blueberries (being blue to boot), and smooths out poof-o-matic hair in a jiffy, even without conditioner! Compared to the Dove "Intense Moisture" shampoo-conditioner I was using before the Sunsilk, my hair is lusciously manageable, and retains its style without feeling volume-less and sad.


2.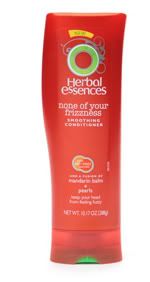 Herbal Essences's new line of fancy, neon-colored shampoos actually do something for your hair, unlike their older formulations of what seemed like random, ineffectual plants and odd things. The "None of Your Frizziness" conditioner, as annoying as the packaging with trivia questions and kicky little slogans is, has been a trooper at combating frizzy hair from humidity and drying shampoos, and smells like a nice little citrus-mango concoction without being overpowering.


3.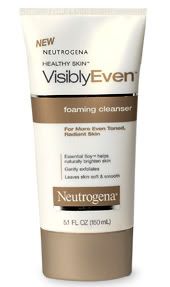 Neutrogena Visibly Even foaming facial cleanser looks suspiciously like face-wash for older ladies, what with the understated white and bronze-y packaging, but it's wonderful. Creamy, smoothing, and just slightly exfoliating so that your face feels squeaky-clean instead of ravaged by a pile of sandpaper.


4.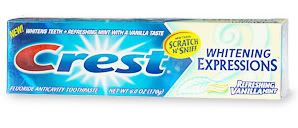 Crest Whitening Expressions Vanilla Mint Toothpaste. If you find the usual cinnamon or mint-flavored toothpastes to be overwhelmingly harsh for your delicate mouth, or you just like vanilla, I've found this toothpaste to be a nice change from the norm. As to the whitening effects, it's neither here nor there, but the vanilla is a charming perk to the usual boring tooth-brushing process.


5.
Dove white beauty bar soap with moisturizing lotion. I had been using man-soap, bar soaps like Irish Spring, the strong-smelling anti-bacterial stuff, for a while when I bought a box of this Dove soap. It's absolutely lovely, foams up into quite the lush lather, enough to shave a girl's legs with and to act as a full-body wash. A lightly scented bar soap that still gets all your stink and sweat (what, I work out!) off without leaving "moisturizing" residue on your skin, the Dove soap is great.

You don't have to take my advice, but if you find yourself in need of excellent, cheap beauty products, feel free to try these out!

images from drugstore.com.