Jeanne challenged me today on Gchat to make a V-Day mix-- saying: "it could be a 'woo happy love' or 'wooooo valentine's day suuuucks' mix."

I'm not a romantic by any means. Sure I love fairy tale love stories as much as the next girl, but I'm also planning on playing Interpol's "Slow Hands" as my wedding song. Compare that to my former (male and straight) roommate, who planned to have Etta James's "At Last My Love Has Come Along" as his. I'm not sure I'm the best one to compose a "yay, happy love!" mix for you guys.

And while I don't always absolutely love love, I'm still generally a fan, so a "Valentine's Day sucks/Love Stinks" mix is right out.

So what to do? Well, thinking back on my non-single Valentine's Days, the majority of them have been spent with boyfriends not in town (either temporarily or because I was in a long-distance relationship.) And voilà, my inspiration for this mix.


A Long Distance Love Affair (It Rains a Lot This Time of Year)
14 songs, 58 minutes.

1) The Like Young-- "The Hell With this Whole Affair"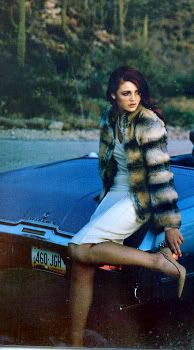 2) Metric-- "Combat Baby"
3) Rilo Kiley-- "Wires and Waves"
4) Coconut Records-- "West Coast"
5) Ozma-- "Continental Drift"
6) Death Cab For Cutie-- "Transatlanticism"
7) Grand National-- "By The Time (Mondkopf Remix)"
8) Benny Goodman-- "Goodnight, My Love"
9) The Decemberists, "The Legionnaire's Lament"
10) Franz Ferdinand-- "Eleanor Put Your Boots On"
11) Minus the Bear-- "Puchaca Sunrise"
12) Sleater-Kinney-- "A Quarter to Three"
13) Yeah Yeah Yeahs-- "Maps"
14) Arctic Monkeys-- "505"

Enjoy!

Images from acme.com/heartmaker/ and cintiadicker.org.