Oh my god, I love glasses. I. Love. Them. Glasses and tiny hats. I may not have a boyfriend, but I've got glasses and hats to last a lifetime. It's genetic, really. I am descended from nearsighted librarians and telephone operators. My whole family wears glasses--you should see the way glasses salespeople's eyes light up when we all walk into a store together. Right now, I have a pair of vintage-style geometric cats-eye frames in grey plastic with black rhinestones embedded in them, made in France, you know how it is. They're from a little place here in California that's been around for three generations and keeps their dead stock from the 1950s on display. I'm going to keep the store my little secret for now, but suffice it to say that if you've ever desired your grandmother's glasses from her old photos, you can find them there.

So about LaFont's frames: I was downtown today getting above-mentioned glasses adjusted since they keep falling off my damn face during workouts, perused around the local glasses store and found a new brand, LaFont. I tried on the following: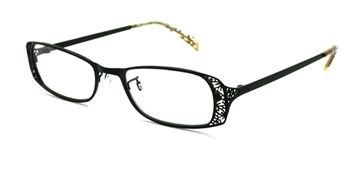 SAPHIR, BABY. You can't see it very well in those photos, but APPARENTLY the design is laser-etched (sounds fancy, right?) and really looks like cherry blossoms and flowers. Check out all the coloooors!

Next up, the Scarlet: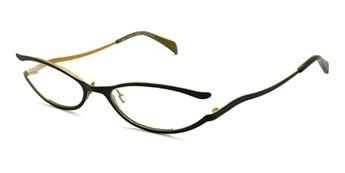 Sure, they look a little bit like really stylin' worms have crawled onto your face in a pleasingly symmetrical way, but hello, nurse!

For the nerdily gorgeous semi-professional baker in your life, MERINGUE: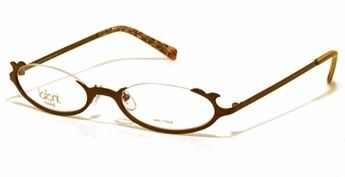 MERIIINGUE. Look at those little curly peaks and frameless tops! Oh, boy oh boy. Maybe a dash of sexy librarian in with that baking thing? Maybe I really need these for my next frames?

Okay, the Pompadour: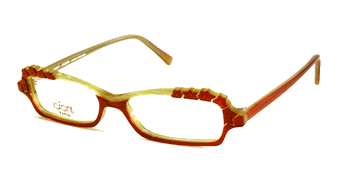 Don't think of it as the Elvis-y "pompadour," but more like Madame de Pompadour, King Louis XIV's lesser-known lover. (Remember that episode of Doctor Who? Yeah, her. Awesome.) This delectable cupcake-y butter yellow and amethyst purple is the only colorway I like it in, otherwise the stars look kind of like icky barnacles. You'd probably have to have amazing skin tone to pull this off, but who am I to judge?

Last but not least,

SHAZAAAM! Plaid glizasses! How you like me now, bitches?

Images from eyeglass.com.