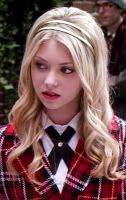 Last weekend one of my best friends from high school came into town to visit me. While we were walking down to our favorite bunch place, we passed by our favorite boutique from those days, which was going out of business! Naturally we had to go in and shop the sale- and I may have walked out of there with a couple of headbands in addition to some shoes.

Add those to the headbands my sister donated to me over Christmas, the headbands that came in my fredflare order, and the headbands already in my hairstuff drawer, and I have declared this headband week! Here are some of my favorite headband picks of the moment, all under 15 bucks. (That way you all have more to spend on shoes! What could be better?)



I just got the blue one of these from FredFlare.com in Blue, and the red one looks identical to one of Blair's headbands on Gossip Girl. Plus who doesn't love a sassy plaid? It gives nods to the school girl look without veering dangerously into Halloween Costume territory. These are on sale for 4.99!



This one from Target for 12.99 is so cute with the side buckle. Plus Target has a great selection of headbands, from the higher-end (Erin Featherstone!) to the cheap-o Goody ones in the hairstuff aisle that come in five packs.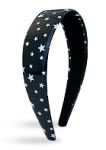 Claires is another place that has a varied selection of headbands on the cheap. This star one from Claires for 4.50 is adorable, albeit on the young side, but they have plain ones too. If only I had a little sister to go to the mall with me to buy them.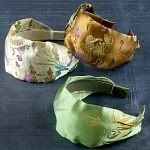 These gorgeous asian print fabric headbands for 6.99 each are probably my favorites from this post. Go Cost Plus World Market! Not only do you stock my favorite biscuits from England, but you have cute headbands too? I knew there was a reason I loved you so.

And as always with my accessories posts, for the crafty among our readers, here's a link to diy headbands with tutorials for five different styles. Make your own, you'll be the only girl on the block rocking that headband.

Now who's with me on headband week? Surely I'm not the only one who's absolutely obsessed and wearing them constantly.

Images from youknowyouloveme.org, target.com, fredflare.com, claires.com and worldmarket.com.