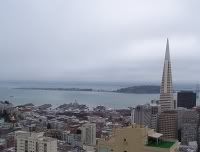 This was a difficult mix to make. Normally I'm limited by song choice when I'm making themed mixes, but when I started this mix I had over a hundred songs to work from. And yet, there were certain countries/cities that I did not have in my music at all! Whiter the Australia songs? Then there are certain iconic cities (Paris, New York, San Francisco) with a million songs written about them, and all of the songs are good, which makes narrowing them down difficult. (One of these days I will just make a East Coast Vs. West Coast mix, pitting the songs about New York against the songs about California.)

So if I left your city out... well, make me a mix with your city in it!

Do You Want To See The World?
17 songs, 58 minutes.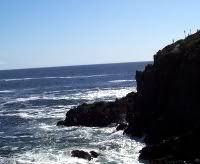 1. Reitzell / Beggs "Intro Versailles"
2. The Kooks, "See the World"
3. Siouxxsie and the Banshees, "Hong Kong Garden"
4. The Decemberists, "Los Angeles, I'm Yours"
5. Neutral Milk Hotel, "Holland, 1945"
6. Utada Hikaru, "Tokyo Nights"
7. Everclear, "Santa Monica"
8. Guster, "Amsterdam"
9. Taking Back Sunday, "Timberwolves At New Jersey"
10. Benny Goodman, "Swingtime in the Rockies"
11. Peter Bjorn and John, "Paris 2004"
12. Hot Hot Heat, "In Cairo"
13. Cake, "Mexico"
14. Matt Pond PA, "This is Montreal"
15. The Wombats, "Moving to New York"
16. Tegan and Sara vs. Mylo (Party Ben mashup), "Walking with a Ghost In Paris"
17. Bloc Party, "Kreuzburg"

Images from periodicstyle.blogspot.com.