Here's what you've all been waiting for: the refreshed winter coat!

After clicking through various Yelp reviews and trying to determine which tailor to trust my coat with (with various considerations of location, price, cash-only, etc.), I picked a hidden gem on Market Street -- it's tucked away on the eighth floor of an office building wedged between Old Navy and the mall. The price was right, the timing was excellent (one-week turnaround, and they're open on Saturdays!), so Saturday I went to pick it up! As you can see, I had three alterations done, but not the three I'd originally planned!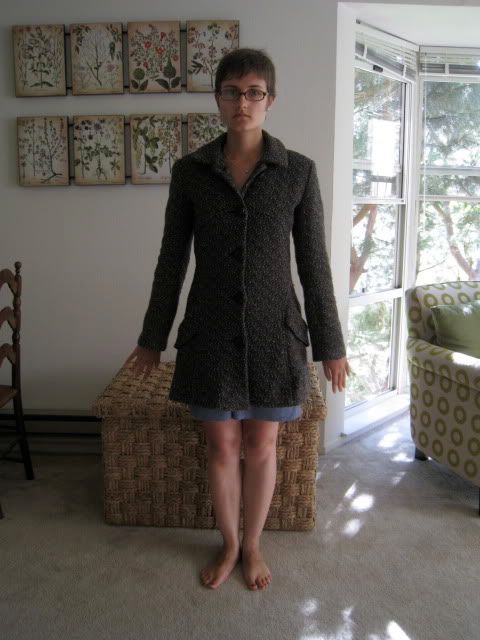 The first, and probably most subtle, is that I had the lapels sized down. I wasn't really sure I was going to do it until I was standing in front of the mirrors and I said "and actually, can we take the lapels in".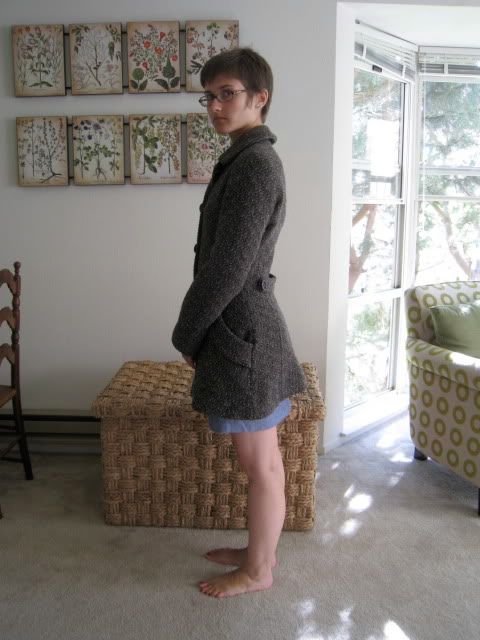 I also had the sleeve cuffs removed and the sleeves hemmed to the wrist. You can also see that I left the pockets as-is -- the girl who helped me said that it'd be a big job to rework the pockets completely, so the cute details of the pockets stayed.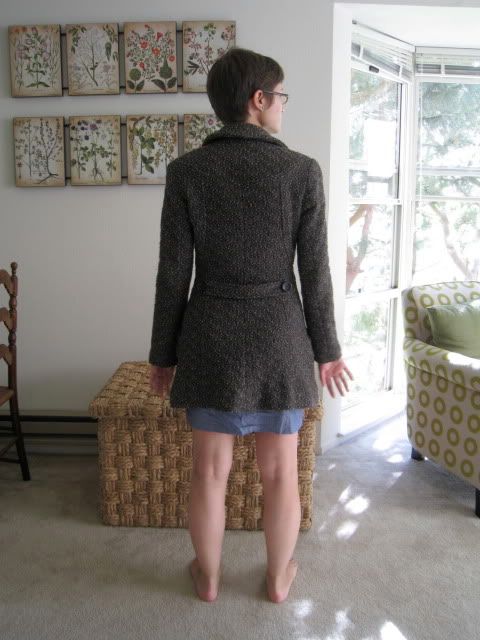 Finally, the biggest, of course, was that the coat was shortened to my desired length, just under the bottom of the pockets. Underneath the coat, I'm wearing the Modcloth Stormy Weather Dress, to give you an idea of the length.

It was probably in the neighborhood of 80 degrees when I took these photos (aiyee!), which is why I'm all bare-legged/footed. Not exactly ideal coat weather, but that's why we plan ahead...!

I'm so excited that the coat is all spiffed up and ready for cooler weather! Have you started thinking about your fall wardrobe? Is there something in your closet that you think might need some extra help before the seasons change?

images from periodicstyle.blogspot.com