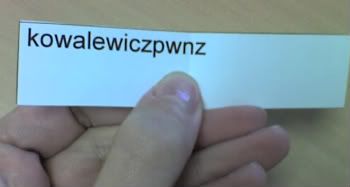 Congratulations, kowalewiczpwnz! Since you were one of the first to enter, you got an awesome necklace from Bazaar Bizarre at Maker Faire! (It would have gone to Kati, had someone else won.)
Drop me a line at periodicstyle at gmail dot com and we'll get the details squared away!
Thank you to everyone who entered, and I hope to be doing this a lot more often!!
image from periodicstyle.blogspot.com